Welcome to the Pause Affiliate Partnership Program
Our partners are integral, authentic, and influential collaborators who connect with the Pause Breathwork mission:
To help the world clear anxiety and stress through the power of breath.
With heart-centered healers who have a passion for helping others and know that it's time to bring people to a state of presence and healing. Our bodies have all of the wisdom we need.
Check out what our students are saying about Pause Breathwork!

A word from Founder and CEO, Samantha Skelly
OUR PROGRAMS AND SERVICES
We have several products that you can choose from. You may promote them individually or collectively, whatever is strongest for your network and will create the biggest impact!
The Pause Breathwork Mobile App
Pause Breathwork is the #1 breathwork app for sleep, clearing stress and anxiety, and feeling energized. It is the perfect breathwork app for beginners, but also includes hundreds of programs for intermediate and advanced users. Our breathwork tracks range from 5 minutes to 40 minutes so users can select the type of session that fits best with their schedules. No matter the time of the day, we have audios to support and to optimize their emotional states. Each week we host online LIVE breathwork sessions through "The Breathing Room" within the app so users can tap into the Pause Breathwork community and breathe alongside thousands of other users around the world.
The Pause Breathwork Journey
The Journey by Pause Breathwork is a 6-week online course facilitated by CEO & Founder Samantha Skelly. The content for each week includes a video lecture and breathwork experience, an assigned mantra, and a workbook on the weekly theme.
The Pause Breathwork Facilitator Training Program
The 6-month Pause Breathwork Facilitator Training provides students with an expert level education on how to facilitate breathwork using Samantha Skelly's signature Pause Breathwork Technique. There is pre-work, online live lectures, homework assignments, an in person immersion, and a post mastery training period that includes an extensive practicum.
The Pause Comatic Coaching Certification Program


The 6-month Pause Somatic Coaching Certification provides students with an expert level education on how to implement somatic coaching techniques. There is pre-work, online live lectures, homework assignments, an in person immersion, and a post mastery training period that includes an extensive practicum.
SOME OF OUR TOP AFFILIATE PARTNERS INCLUDE: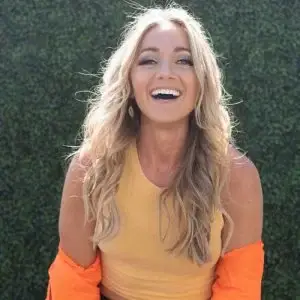 Angie Lee
Angie Lee is a wellness influencer, a serial entrepreneur, 7-figure digital and physical product creator, keynote speaker, and marketing leader. As host for the Top 100 Podcast, The Angie Lee Show, and founder of the annual summit Pays to Be Brave, it's Angie's mission to help women master their marketing, close sales with ease, and become insanely confident entrepreneurs with profitable businesses.
Ashley Stahl
Ashley Stahl is a career coach, founder of the Job Offer Academy, an online program that's helped more than 5,000 job seekers in 31 countries in landing a new job they love, founder of CAKE Publishing, a ghostwriting, copywriting and publicity house, and host of the You Turn Podcast.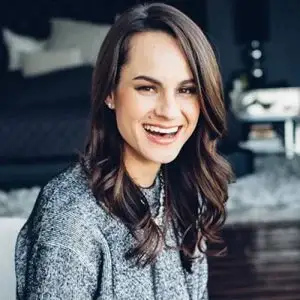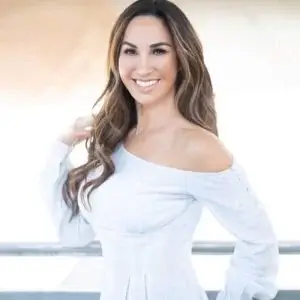 Natalie Jill
Fitness star, nutritionist, author, and founder of Natalie Jill Fitness. Natalie created the popular program 7 Day Jump Start and has been featured in Forbes, Buzzfeed, LA Times, Marie Claire, People Magazine, and more. She also appeared on CBS's The Doctors and shared her story on Hallmark Channel's Home and Family.
Rachel Bell
Rachel Bell is a serial entrepreneur and the founder of Online Coach University, a business mentorship platform that teaches hundreds of online coaches how to build 6-figure businesses through social media. At just 24-years-old, Rachel herself has grown two 7-figure businesses – without spending a dime on advertising. She is on a mission to help coaches leverage the power of social media to build profitable online businesses that they love.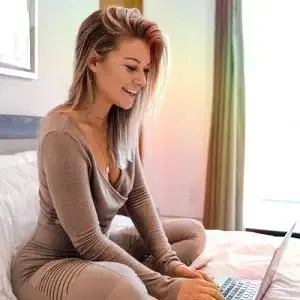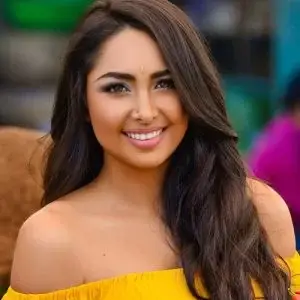 Sahara Rose
Sahara Rose is the best-selling author of E​at Feel Fresh, ​Idiot's Guide to Ayurveda ​and ​A Yogic Path. She is the host of the Highest Self Podcast, ranked as the #1 top podcast in the spirituality category on iTunes with over 11 million downloads. She is the founder of Rose Gold Goddesses, a sacred sisterhood collective supporting women in becoming their Highest selves.
Resources available to you
You'll receive a set of high quality, branded photos and email copy specifically designed to engage your audience.
An easy to use platform where you can find the latest promotion links
A calendar with our upcoming events and promotional material
An affiliate manager that can support you in your promotional activities
Commission Payout Schedules
Pause Breathwork Facilitator Training – 90 Days after the program start date
Pause Somatic Coaching Certification – 90 Days after the program start date
---
FAQs
Below you'll see the most common questions we receive.
If you have more questions send an email to [email protected] and we'll have a chat!
What is the Pause Breathwork Affiliate Partnerships Program?
The Pause Breathwork Affiliate Partnerships Program is a collective of heart driven individuals who are committed to healing the world of anxiety. Each Affiliate Partner is hand selected, deeply invested in the Pause Breathwork mission, and cares deeply about the people who will be served by their referrals. Although commissions are a perk, this program is not just about sales, it's about enhancing and healing the lives of millions of people around the globe.
Pause Breathwork Affiliate Partners promote and share open enrollment for the Pause App, The Journey, and the Pause Facilitator Training through social media platforms, email campaigns, blogs, and in person networking. We encourage affiliates to prioritize use of the platform on which their audience is most prevalent in order to increase engagement.
All Affiliate Partners must divulge that they are an affiliate and must follow the ​FTC guidelines​.
How are Affiliate Partners selected?
Once an application is submitted, our team reviews it to see if the partnership is a good fit. We're interested in quality, not quantity, so we carefully vet applications to ensure that all potential Affiliate Partners are aligned with our mission, work, and community. While you can start the program directly, if we think you are an amazing fit, we might email you separately to set up a time to chat about the program in even more detail and review how we can create a win-win-win environment that helps referred clients, Affiliate Partners, and Pause Breathwork.
What is Pause Breathwork looking for in an Affiliate Partner?
We have four core values:
Intimacy & Connection:​ Deep, transparent, and highly communicative relationships with clients and team members.
Mission Driven: ​A ruthless dedication to raising human consciousness and potential through our products and services.
Integration & Embodiment: A​ high level of emotional responsibility and personal accountability as it pertains to spiritual and personal growth within the team, community, and world.
Conscious Culture: A​ culture committed and rooted in employee elevation through daily self-care, mindfulness, and personal growth, resulting in happiness, ease, and flow.
We look for these values in anyone we're associated with, whether it's our internal staff, our Affiliate Partners, consultants, or our Pause Breathwork students. We survey all affiliate applications for their brand voice, social media content, and website messaging to ensure it's aligned with our values and mission. Affiliate Partners must be clear about why this mission is important to them and their work.
Do I need to have a large amount of followers to be an Affiliate Partner?
Absolutely not! What's more important is your commitment to the Pause mission and how you plan to creatively promote and engage the people in your network. You don't need to have a large audience to have a large impact, but you do need to have a large heart and a plan of action!
I'm a Pause Breathwork Facilitator and would love to promote the next cohort of The Facilitator Training, can I do that?
Yes! You know what it's like to be in the seat of a Facilitator Trainee, so you can speak to all of the growth, fears, opportunities, and lessons you've learned along the way. You're in a position where you've already spoken to your audience and they know your journey! You also have the clients who can attest to the transformation they've undergone to prove the mission is important and works!
We'd love for you to join our family!