Become an Expert-Level Trauma Aware Breathwork Facilitator
Are you ready to say YES to the soulful career and lifestyle of your dreams?
Who's this Breathwork Certification Program for?
You know there's more to life than trading your soul for the 9-5 grind…
And you're ready to take your healing deeper and reduce stress and anxiety now.
You may be feeling like you're stuck in a rut, disconnected from yourself and Source, and not quite sure what your purpose is (but you know you're meant for MORE!).
Some part of you knows you're meant to be a healer, but you're not quite sure what that looks like yet.
There's just a whisper in your heart calling you to take the next step… Calling you to follow your intuition and your "full-body YES".
Are you going to be brave enough to follow it?
Or, maybe you're already a wellness professional, coach, or therapist who wants to make a bigger impact and reach more people…
But you may feel stuck and like you're not reaching your full potential.
You've been using a top-down mindset approach with clients, but it's just not creating LASTING results.
With breathwork, you know you could take your clients even DEEPER to experience powerful lasting, rapid transformation!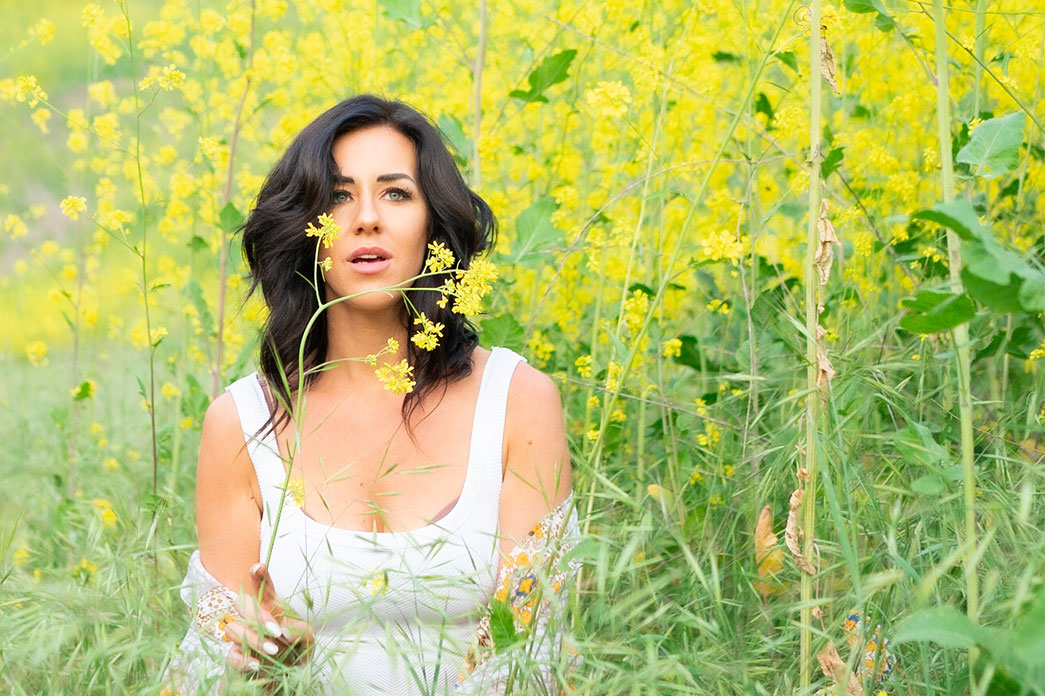 No matter who you are, you're here for a reason…
You desire MORE. There's a calling and whisper from within.
You're ready to follow the soul-led path and become the lightworker you came here to be. You're ready to help others heal and change the world.
And the fire in your belly's lit to step into YOUR infinite potential!
If so, I know you have what it takes to step into leadership and create MASSIVE positive change.
Being here is your first step toward doing just that. The act of YOU stepping into your power and giving yourself permission to follow your bliss will have a ripple effect that will enable others to do the same.
When you learn how to do breathwork to heal yourself, you can confidently support others on their healing journeys too.
Not only that, but you can make an abundant living and feel completely financially free by offering this work to others.
It's possible to make a positive difference in people's lives, do work that lights you up, AND make a lot of money at the same time.
Are you ready to follow the calling in your soul and serve the world in the way that's most meaningful to you?
You'll be able to do exactly that after going through the Pause Breathwork Facilitator Training!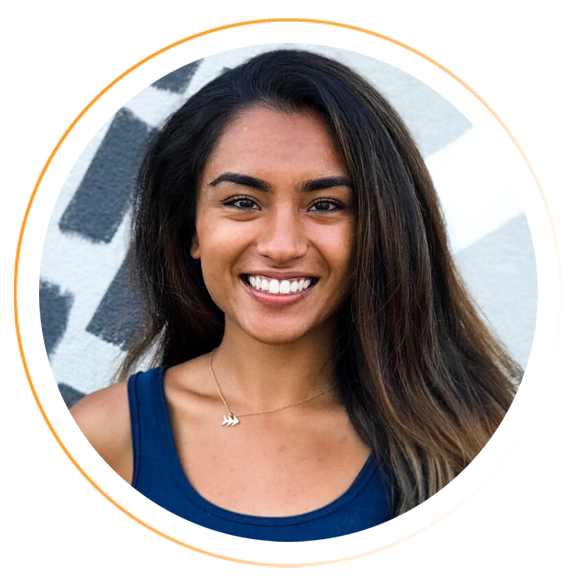 I have been on a personal development journey for a while, and breathwork is the most powerful tool I have ever come across. 
– Kelsey Emmanuel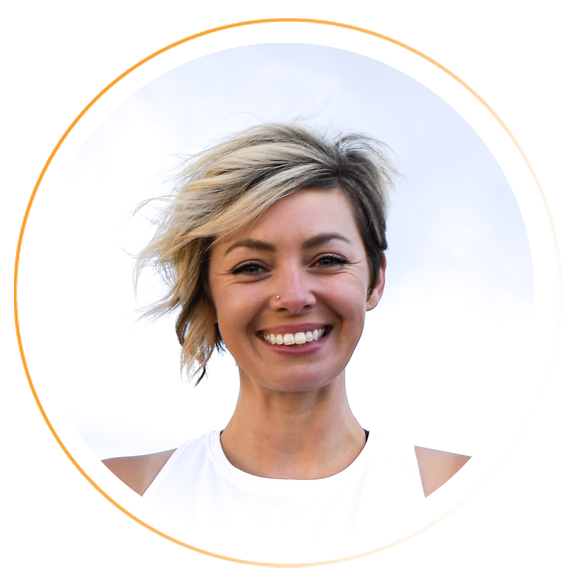 Breathwork changed my life the first time I tried it. I was able to get out of my head and let my body do what it needed to do to release stuck emotion and trauma I had stored for years.
– Kristin Johnson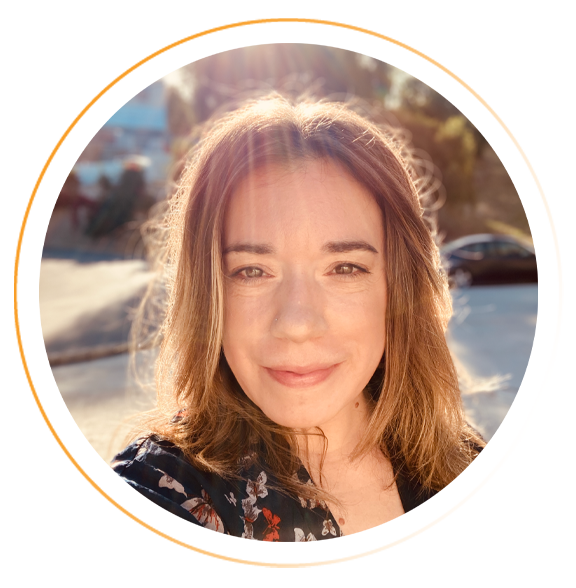 It has helped me see my therapy clients (who suffer from a lot of past and current trauma) through a new lens.
– Teresa Jansen

The Pause Breathwork Facilitator Training Program is a 6 month journey to become a MASTERFUL certified breathwork facilitator.
It's expertly designed to give you the personal growth & skill set to become a powerful facilitator that knows how to change the world.
It goes beyond cognitive (mind-based) therapy, and helps people heal on a deep somatic (body-based) level.
It's the perfect solution for anyone who's tried everything from meditation, medication, talk-based therapy, or mindset work only to find those methods only scratch the surface and haven't created the sustainable change they desire.
Breathwork is for those who want to dive DEEPER within themselves, and take their clients deeper too as a result.
Sound like you?
What Makes Pause Different?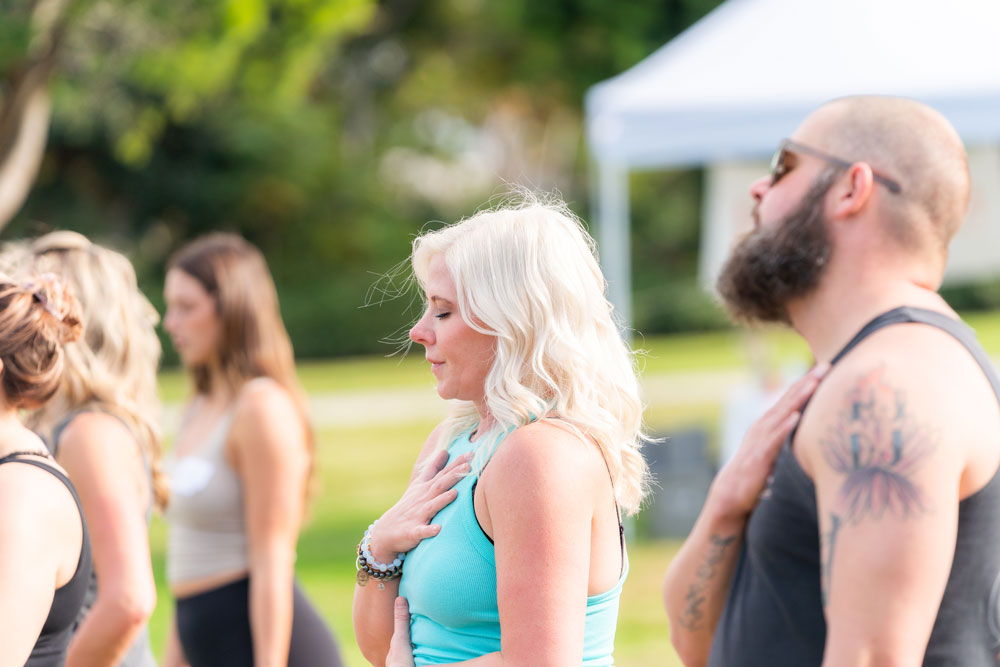 A Focus on Your Own Healing First
What takes someone from being a mediocre facilitator to a masterful one is their own integration and embodiment. At Pause, the first 3 months of your training will be for your own healing and growth, so that you can become a living, breathing example of this work.
Our mission at Pause Breathwork is to increase human consciousness and decrease suffering through the power of breathwork. The goal here is to wake the world up to our infinite potential. Everything we do at Pause is aligned with this clear mission.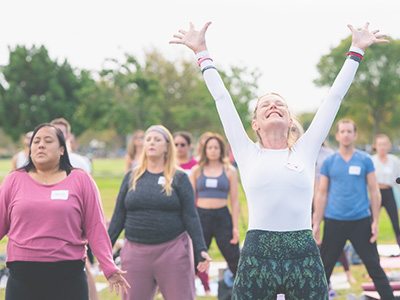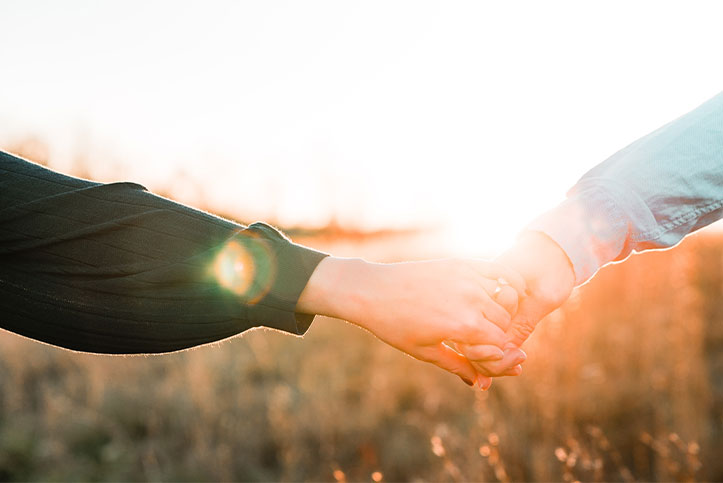 We Teach From a
Trauma-Aware Lens
Creating safer and more inclusive containers is foundational to how we train new breathwork facilitators. Our curriculum is trauma-aware and our staff embody these principles. You will graduate the program as a Trauma-Aware Pause Breathwork Facilitator.
We Focus on
Results-Based Journeys
Unlike other schools of breathwork that are focused on general sessions, Pause Breathwork is designed to create focus and direction within breathwork and self-healing. We set a specific intention for each session which helps influence healing towards a desired outcome. We have a desired outcome of the session and create the session to optimize for the particular need.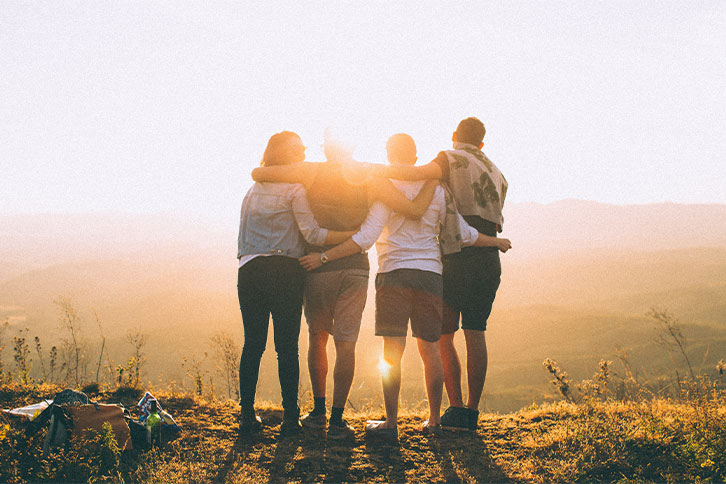 How Is The Training Delivered?
The Pause Breathwork Facilitator Training will be delivered 100% online with both LIVE and pre-recorded content. It's led by Samantha Skelly and her team of expert trainers.
And there is plenty of human connection and support!
There are three phases you will go through in the program:
SAMANTHA SKELLY
Founder & Head Facilitator
Samantha is a 7-figure entrepreneur, sought after international speaker, best-selling author, and wellness coaching expert. She founded both Hungry for Happiness, a movement that helps people experience true transformation and happiness through emotional and energetic coaching techniques, and PAUSE Breathwork, which has a mission to unite humanity by helping people breathe, feel, and thrive.
Samantha has revolutionized the weight loss and self-help industries by examining the individual and underlying causes of food, body, and self-love issues. She has shared her mission on an international platform, with appearances on Global TV, Shaw, NBC, CBC, and BBC, and she's also been featured in various publications, such as Forbes, The Huffington Post, and The Elephant Journal.
Samantha continues to transform the lives of tens of thousands of people through her programs, worldwide international retreats, motivational speaking engagements, breathwork events, the popular Hungry for Happiness podcast, and her best-selling Hay House book, Hungry For Happiness.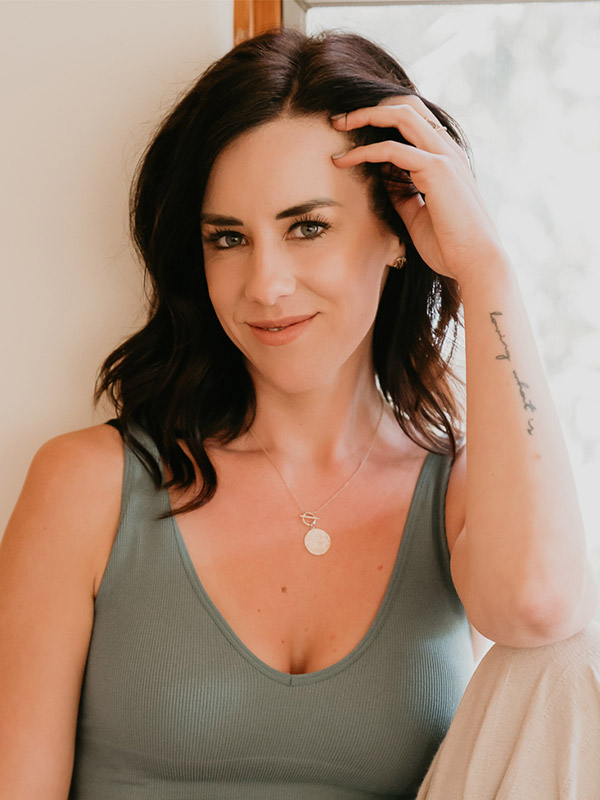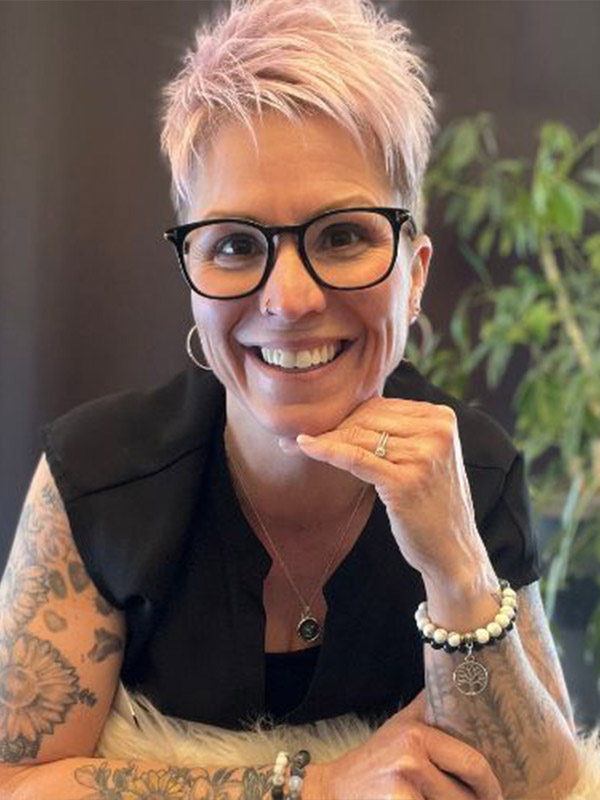 MARCI NIKIRK
Experience Lead
Meet Marci!  She's the Experience Lead for Pause Delivery.  
Energy is EVERYTHING and Marc continues to take energetics to the next level.  Being a student is her passion and teaching is her drive.
Marc is a Trauma Informed Breathwork Coach, Integrative Somatic Trauma Practicioner, International Akashic Record Reader, Angelic Reiki Master Teacher/Student and Human Design Coach.
She's studied under the Embody Lab, Pause, Ashley Wood (A Line Within), Christine Core and Jakclyn Shaw (For the Wild Femme).
Doing personal development work for the past 15-20 years. Her mission is truly about guiding humans back into the divinity of who they are by bridging the gap between the spiritual vibration and the dense 3D reality.  She supports her mission by merging body based modalities with energetics.
LAURIE ANNE
TRAUMA HEALING PRACTITIONER
Laurie Anne is a trauma healing practitioner, Transforming Touch® Therapist, educator, and student of Somatic Experiencing®.
Her mission is to support humans in reconnecting with the body's primary language, the language of sensation and emotion, so they can expand their nervous system capacity, cultivate a felt sense of safety, and experience more joy and presence. She trusts that given the right space, time, support, and permission, our bodies can complete the responses that might have been thwarted.
After studying birth psychology, childbirth education, and interpersonal neurobiology, she now specializes in working somatically with pre- and perinatal trauma to support the healing of our earliest imprints. Healing early trauma allows us to move through the world feeling safe, protected, seen, heard, and loved. Her approach is trauma-informed, strength-based, and attachment-based.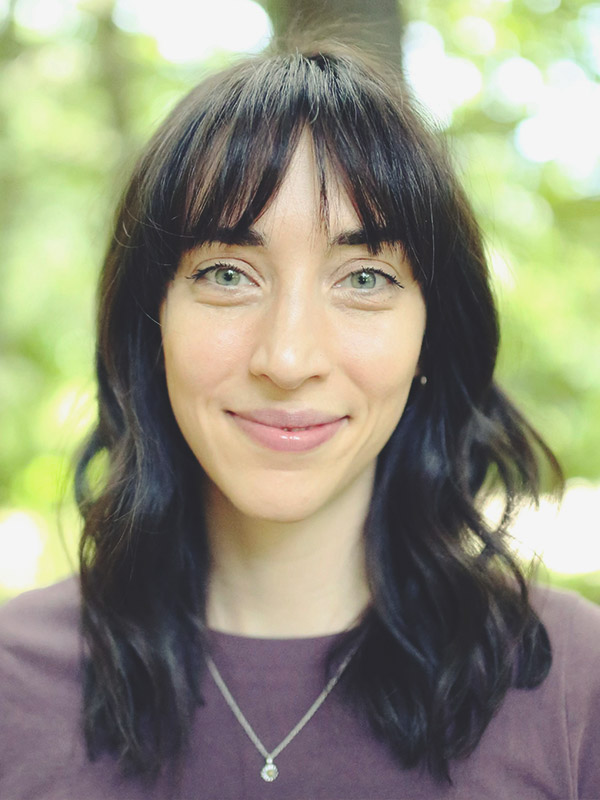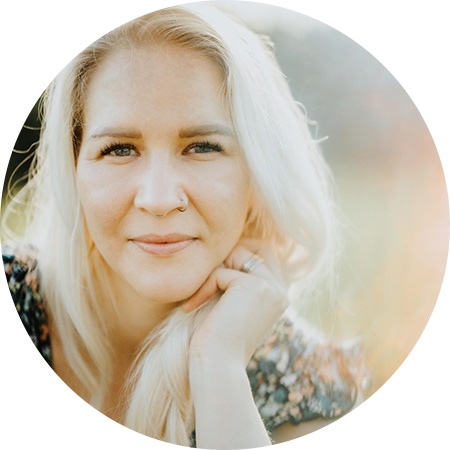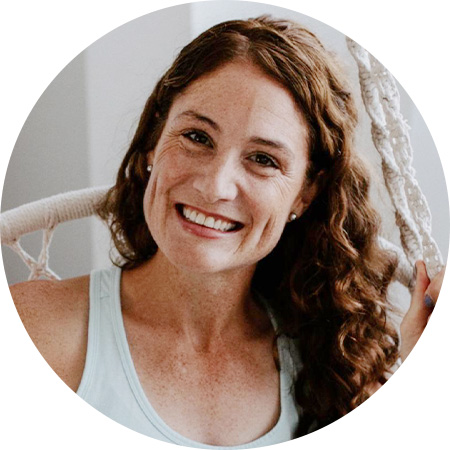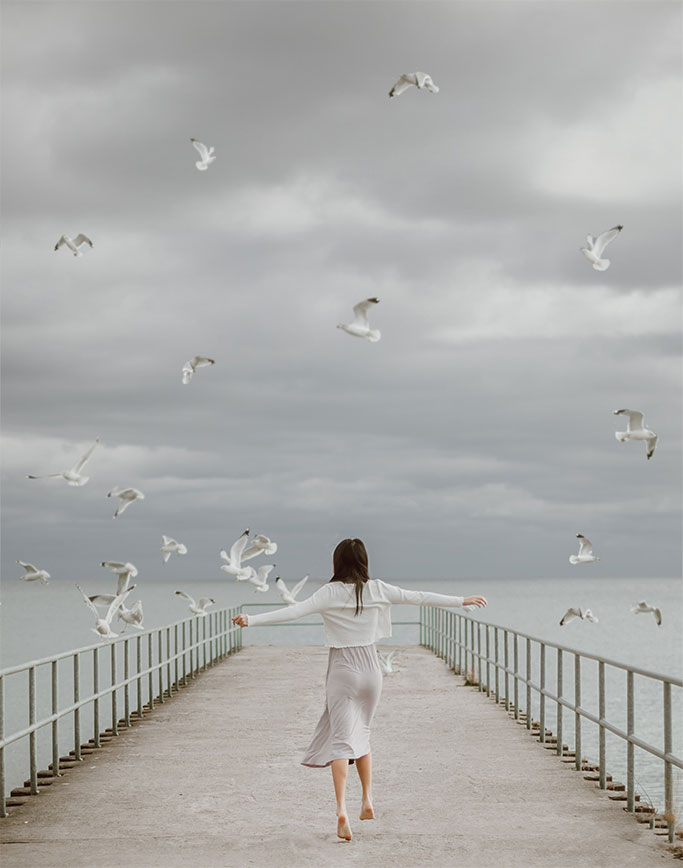 What will you be able to do with this Breathwork Teacher Training?
This training will certify you to...

Use the Pause Breathwork Technique developed by Samantha Skelly to guide your clients through effective healing and transformation.

Facilitate breathwork with 1:1 clients & group settings, online & in person.

Facilitate breathwork in a responsible, trauma-aware way.
You'll be able to host safe, supportive retreats that offer deep immersion experiences for your clients so they can disconnect from the outside world and rediscover the magic that lives within. Retreats are deeply healing, transformational, and relaxing.
Work with corporate entities to bring the power of breathwork into more traditional work settings. As society continues to acknowledge the benefits of self-care and alternative healing, there's a growing opportunity to work with larger companies to facilitate breathwork as a means of employee care, alignment, and retention.
You can reach a wider audience by hosting workshops both in person and online. These events can reach people outside of your traditional audience and help introduce a wide range of people to the power of breathwork. Events and workshops are also great for building your professional network and community!
Perhaps you don't want to create a business out of breathwork, but instead use this body of work to create community, connection, and healing within your own local community. This training will give you the skills to be able to effectively gather with a group unfamiliar to breathwork and facilitate an experience for them.
Here's what the program looks like broken down into all the support you get: 
+ Weekly Labs Lead by Sam + Team of Expert Trainers
+ Trauma Training
+ Integrative Breathwork Sessions
+ Meditative Breathwork Sessions
+ Weekly Pre-lecture Coherence Meditations
+ Lifetime Access to Online Training Portal
+ Post-Graduation Curriculum Additions & Updates
+ A high vibe, supportive peer community of lightworkers and soul-led leaders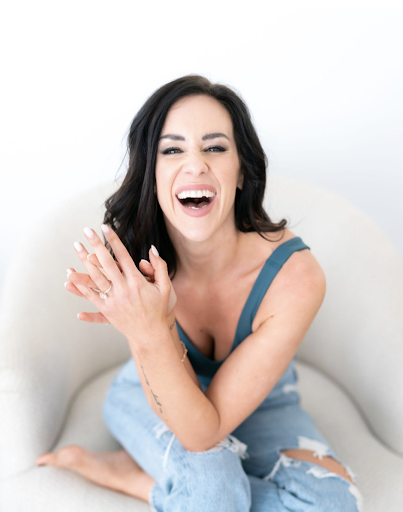 I feel so confident that you'll receive way more value than what you actually pay. Over the past 15 years, I've invested over $500,000 in business mentorship, workshops, training programs, executive coaching and energy work… all in pursuit of equipping myself with the most innovative and aligned strategies for building this empire. Even today, I am constantly investing in my own evolution, both professionally and personally.
My intention behind creating this program is to deliver to you all that I have cultivated and invested in along the journey of building Pause Breathwork. The value of what is delivered is only a fraction of what it's worth, and it will equip you with everything you need to create a legacy of your own.
The leaders we create here know no bounds, and neither does their income potential!
Hear the Stories of the Pause Community...
Why is NOW the time to get in?
There are 128,000 health coaches & only 4% are using breathwork, which means breathwork can help YOU stand out from the crowd!
Breathwork is growing 400% year after year — getting in now means you're riding a wave that's on the rise!
The world needs healers to step up and serve through these dark times.
You'll start getting Pause Mentor support right away from our Early Access Program, so you don't have to wait to begin your certification journey!
Frequently Asked Questions
Are you ready to hop on a Breakthrough Call to see if it's an aligned fit?
Our intention throughout the entire admission process is to get to know you and understand your vision and goals. It's so important that you choose to join us from a place of alignment.
It needs to feel like a full-body "YES!" Let's explore your aspirations together and find out if pursuing this path is in your highest alignment.
After you complete your application form, you will book a Breakthrough Call with a member of our enrollment team to see if this training is the right fit for you.
We can't wait to hear from you!